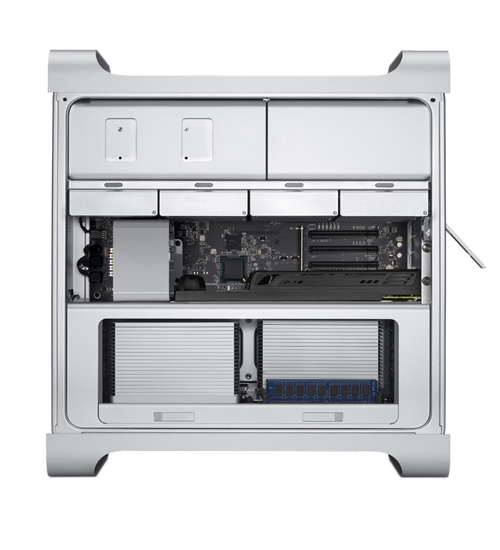 Condition:
Unit is very clean with a few dings and scratches here and there on the outside case, includes Wifi card and Bluetooth Card, ATI Radeon 5770 video. And did we mention 12-CORES! 2TB HDD installed (7200rpm, 10 days use). Xeon E5645 processors.

The Mid-2012 Mac Pro 2.4Ghz 12 Core "Westmere" is one of the best Mac Pros available!
This machine is pre-owned and in Grade B+ Cosmetics. It's fully tested and guaranteed 100% functional.
Specifications:
Two 2.4Ghz GHz Six-Core Intel Xeon "Westmere" (12 cores) Xeon E5645


12GB 1333 MHz DDR3 ECC SDRAM (6 x 2GB)

2TB 7200rpm Spinning Drive (Like New)


ATI Radeon 5770 1GB (includes 2 x Mini DisplayPorts and 1 x Dual-Link DVI port)

One 18x SuperDrive

Fresh Copy of Mac OS Sierra 10.12 Installed

Wifi/Bluetooth standard.
*Model Identifiers: Mid-2012 - BTO/CTO - MacPro5,1 - A1289 - 2629
Expansion includes two external 5.25" "optical" bays (one free by default), four internal 3.5" "cable-free, direct attach" hard drive bays (three free by default), and four PCIe 2.0 slots (one free PCIe 2.0 x16 slot and two free PCIe 2.0 x4 slots with the default single graphics card installed).
Ports include five USB 2.0 ports, four Firewire "800" ports, dual Gigabit Ethernet, two Mini DisplayPorts and a dual-link DVI port, among others.