Condition:
Cameras are in used but good condition. Batteries seem to hold a good charge, but are not guaranteed. Kit includes two (2) PixPro SP360 4k cameras, battery charger, lens covers for both cameras, remote control, and a single 32gb Micro SD card. Other accessories not included.

This item is available for pick-up at our Manchaca & Slaughter (South Austin) store, or via online order.
SP360 4K ACTION CAM
The KODAK PIXPRO SP360 4K VR Camera, designed to take your 360 VR videos, creative vision and passions to new heights. Prepare to marvel at the amount of detail, clarity and precision this compact Action Cam provides, which easily fits in the palm of your hand. Add the flexibility of mounting only 2 Action Cams together for full 360º spherical video and you've only scratched the surface of what this portable Action Cam can do.

Key Features
360° Spherical Lens

235° Field of View

Youtube™ and Facebook™ 360° Video Compatible

Mac or PC Desktop Editing Software


(download here)

PIXPRO SP360 Stitch Software


(

download here

)

FREE iOS & Android App for wireless control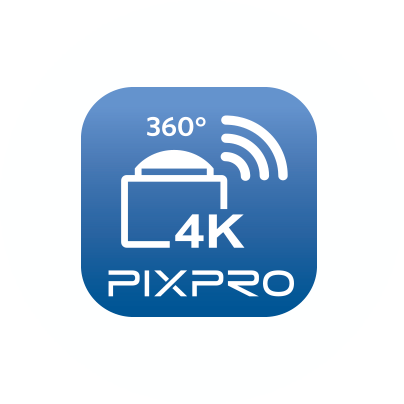 TAKE TWO
They say everything is better when it comes in twos. So why would you limit your interactive video to only half of the big picture? Creating VR videos, simplicity and ease of use was front of mind when we created our dual camera base mount that gives you the flexibility of housing two back to back SP360 4K Action Cams. Capturing and creating your own full 360° spherical VR videos is just the start. Now with our intuitive PIXPRO SP360 Stitch Software for Mac or PC, you can effortlessly join the video from two SP360 4K's and create a fully immersive VR video. Talk about genius.
PIXPRO SP360 4K EDITING SOFTWARE
I'm all in or nothing at all. I've shot incredible 360° video with my SP360 4K Action Cam, now what? Don't stop there! Sure you can upload your 360° video to your own social media channel almost immediately, but don't you want more? Transcribe and upload easily to your YouTube channel with our FREE Mac or PC PIXPRO SP360 4K desktop editing software. Now you have even more creative freedom to take your videos to the next level. Show us what you've got, you've earned it – now use it.
PIXPRO SP360 4K REMOTE VIEWER
Every App is not created equal – or so the story goes. See exactly what you're framing and capturing as you record it. Add even more flexibility with ease to control your KODAK PIXPRO SP360 4K VR Camera remotely from your mobile device, be it Android or iOS. We know you want ample options and life isn't lived tethered to a cable. Set your imagination and yourself free and watch what happens.