The Lenovo ThinkPad Edge 14 Laptop is a serious business laptop. It features a powerful Intel Core i3 2.13GHz CPU, 4GB Memory, HDMI Output, Webcam and more!
This notebook is a great buy for anyone that needs real computing power on the go! It includes all the necessary peripherals and has Windows Pre-Loaded. You can start using this laptop the minute you pull it out of the box!

ThinkPad Edge 14 Specifications:
Intel Core i3 2.13GHz CPU

4GB DDR3 RAM

160GB HD

DVD

14.1 Inch

Anti-Glare

Display 1366 x 768

HDMI & VGA Video Output

4x USB 2.0 Ports

Integrated 802.11b/g WiFi

Windows 7 Pre-installed

The Lenovo ThinkPad Edge 14 is a high quality business class computer. This machine is ready to work right out of the box, with Microsoft Windows 7 preloaded. The COA is attached and includes a pre-installed Recovery Partition, as well as the AC Adapter and power cord.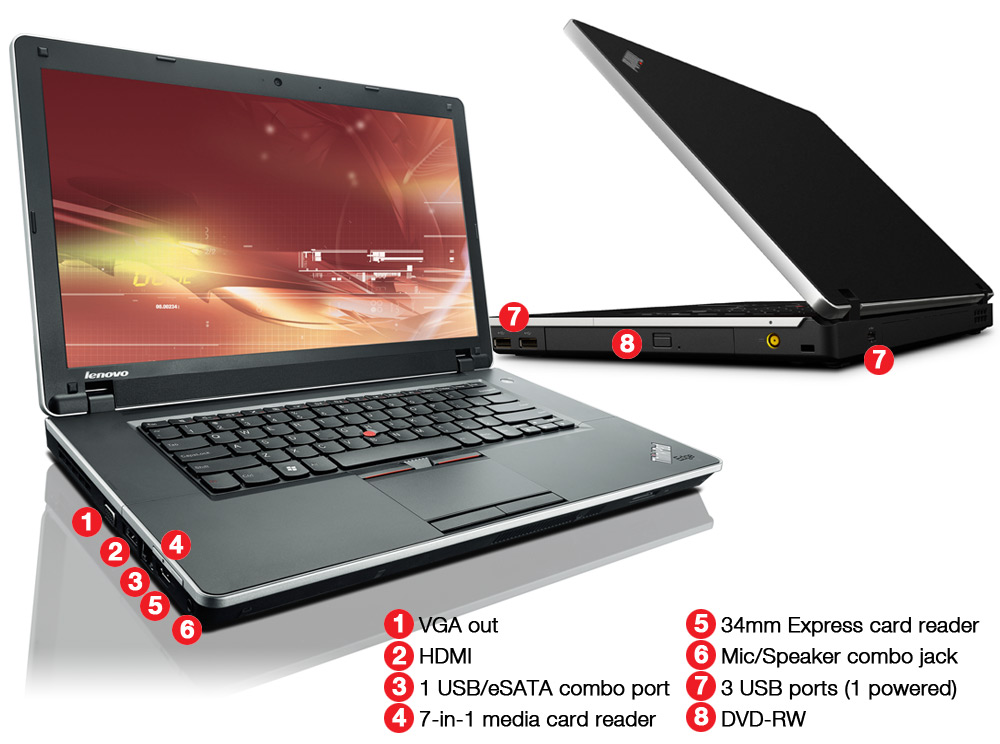 One Year Parts & Labor Warranty Yes it is strange to see a warranty that long on something used or refurbished and even stranger to see it coming from a retailer rather than a manufacturer but that is what separates us from the crowd of computer retailers. Service after the sale and our warranty is what this company is all about.
Cant beat it for the price

Had my boss tell me about this sight and he was right can't beat them for the price

Great computer, Awesome Service

I bought this computer to replace my old laptop that kicked the bucket. This is a great refurbished computer. It has very minimal wear. The keyboard is in pristine shape. All of the features are in proper working order. The packaging was a little haphazard but the computer made it in proper working order. I love how you can customize the computer to fit your own personal preferences. I added the webcam, upgraded memory, and windows 10. A little note about the OS you have to type in the product key that they give you which is found on the bottom of the laptop in order to activate Windows. This wasn't a problem at all, I just didn't know that needed to be done. Throughout the order I spoke with customer support twice and they quickly responded to all my emails and provided me with all the information I needed. This is a great company with a great product!. I wouldn't hesitate to order from them again.

Bought this for a friend, friend didn't need it, so I added it to my inventory of PCs at work and the user that has it now is very pleased with it.